KHS Reaper XTAC Special Edition.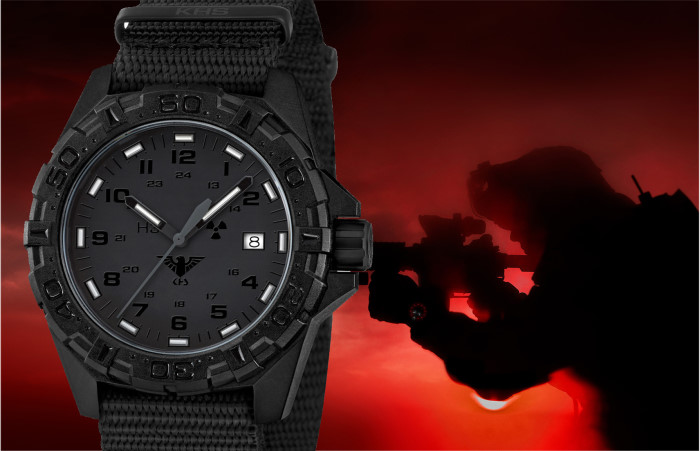 From now on the model KHS Reaper ist available as a XTAC Special Edition!

The striking feature of XTAC military watches is that all surfaces, numbers, the watch case and the band buckle are deliberately kept in black. This provides an enormous tactical advantage because reflections and striking colors are completely avoided.
An absolute top model of KHS!
The Reaper X | TAC is currently not available due to delivery problems due to the corona crisis. Please check back with us from mid-July.